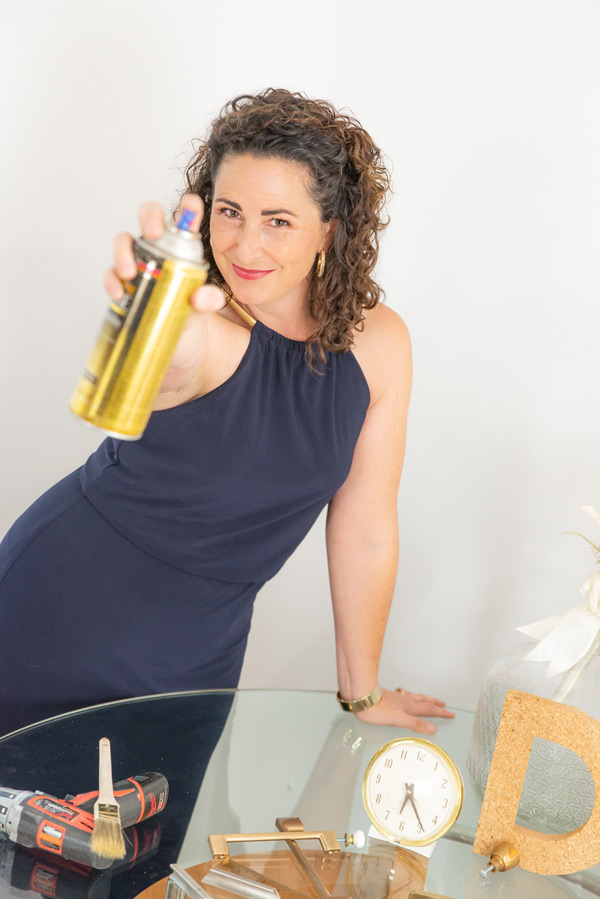 hi,
I'm Deanna (Dee) Kline
 Daughter of a crafty and creative mom and problem-solving MacGyver dad, I was born and raised in the dairy farm region of NE Ohio. My parents taught me to swing a hammer, paint a room, rearrange furniture, and find treasures at garage sales and the local flea market. These two loving parents hired me to redesign and redecorate my bedroom in 3rd grade! That first design job sparked a serious interest in making a space that feels personal, comfortable, unique and functional. Today, I help homeowners rethink their interior and exterior spaces by being resourceful, thinking outside the box, and shopping in the unlikely places.
 In life, I've yet to meet a house that I couldn't improve or tweak. Whether you're building new, adding on, gutting a 100-year-old home, moving from a 3,000 sq ft house in the suburbs to a loft condo in the city, I've been there. I take into consideration how you want your space to function, how you want to feel inside your home. Designing spaces for families large and small is what I love to do.  Want a magazine-worthy house but on a realistic budget? Me too! I get it! Even though I'm a mom to 3 busy kids, I want a home that welcomes friends any day of the week.
I believe in reusing and recycling high-end interior design materials & furniture so you can save money while saving the Earth. Love your kitchen layout, but the cabinet color isn't your taste, no problem. Easy fix. Planning to move in a few years and not sure what updates are needed? I'll help form a game plan to make smart updates that will give you the most return on your investment.
 Do you feel overwhelmed by the simple thought of a home project or deciding on what paint color to choose?  I'll help walk you through the tedious decisions that come with renovation & redecorating a home. I am well versed in zoning & city permitting and can help you navigate a home remodel with minimal holdups.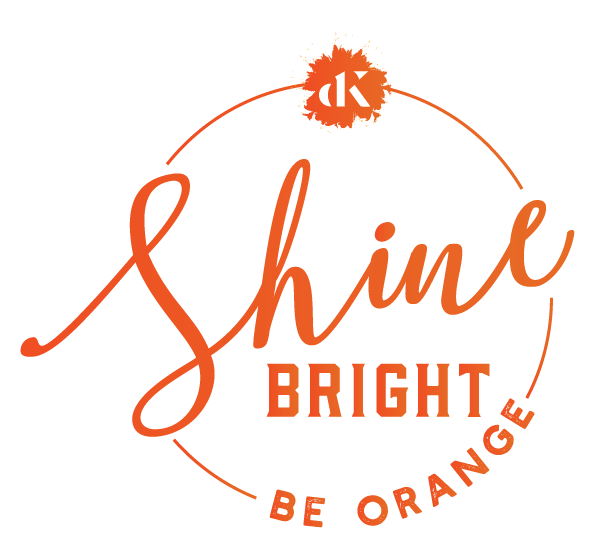 Shine Bright… Be Orange!!
In a business meeting, I had to come up with one word that describes me, that really encompassed "me". In my mind, all I could see was orange and all the words that orange means to me, warm, inviting, happy, bright, full of energy. From that moment on, my "word" came to be Orange. From that, we were challenged to create a business tagline that incorporated our word. 
And from there "Shine Bright, Be Orange" came to be. 
Shine Bright–everyone has a brightness inside them that needs & wants to be seen. I've been gifted with helping others to radiate, glow, shine to the world because we all truly do rock and are awesome. We need to embrace our own unique awesomeness and let our light shine onto others. It simply makes the world a better place. 
Be Orange– is more a representation of what I see in others (and myself) when we allow ourselves to shine brightly and let our awesomeness (confidence) be known. Being confident in your awesomeness doesn't mean to be egotistical. It simply means to love and believe in yourself, just like I believe in you.
Dee is bubbly and goal oriented. Great at managing projects from start to finish. She's a go getter! I can't say enough wonderful things about her.
After I saw her Miracle on Main loft design, I knew Dee was not only artistic, but really clever, by designing imaginative yet practical solutions. Five years later, I still love my kitchen! Dee really listened, gave me useful homework, and created a design that was so much better than my brain could have ever figured out.
Dee was a breathe of fresh air when we first met for my consult. I have used designers in the past, and they were more intimidating than welcoming. She does an amazing job to explain her process up front, discuss pricing, and ask questions to learn about your style. I want a designer who gets to know ME and designs based off of what I like, and Dee does just that! She is thoughtful, loving, and flexible. Not to mention she goes above and beyond to find the best deal. She's also so passionate about her line of work and brings an amazing energy with her – it makes the items in our home that much more special.
Dee doesn't just buy from all the big box stores with the same look as everyone else.   She's familiar with all the 2nd hand stores in the Treasure Valley and frequents them often to know just what is out there and what particular piece might be perfect for a project.  She also has an eye for design "pieces" that will complete your look that you'll love.
Dee is very good at making the most of every inch of space. She also has a unique ability to make vintage look modern.
Dee is so helpful! She understood my vision for the space and went to the store with a small budget. She absolutely nailed my design vision and stayed within my budget. She's so resourceful and included some thrifted items to keep the style throughout AND stay on budget. I highly recommend working with DK Designs!
Love Dee! I highly recommend DK Designs. Very professional & a kind spirit!